Septic Tank Service in Higganum, CT
Higganum Septic Tank Co. is a small owner-operated business that has been servicing the Higganum, CT area and its surrounding towns since 1975, including Chester, Haddam, Durham, and Essex, CT.  We take great pride in what we do and find it rewarding when we can help somebody out of a messy situation with their septic tank pumps.  Here at Higganum Septic Tank Co., our good customers turn into great friends! Contact us today to learn more about our septic tank maintenance, pumping, installation, and more.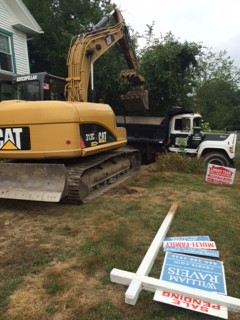 Everything You Need for Your Septic Tank Pumps
Your home's septic system is a critical part of your everyday life—when it experiences issues, they're bound to affect you. If and when issues arise, make sure you're dealing with them swiftly and accordingly: call Higganum Septic Tank Co. Our septic tank service experts have more than four decades of hands-on experience in assessing and addressing septic issues of all calibers, and we're prepared to deliver workmanship far and above your expectations! From emergency repairs to routine septic tank maintenance in Higganum, CT we're ready to serve you. There's no problem too big or too small for us to tackle!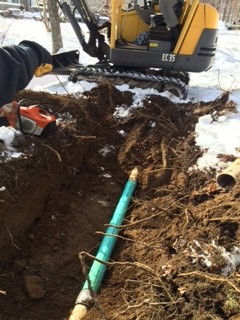 What sets us apart from other septic companies is our expansive set of capabilities. We're not just limited to tank pumping and maintenance: we provide septic tank design and installation, pump outs, pump repair, tank repair, line repair, clogged line repair, jetting and more, including real estate septic inspections. Our aim is to be your resource for complete septic tank service in Higganum, CT. We know just how invasive and intrusive septic woes can be, which is why we're dedicated to discovering, addressing and resolving them. Take a look at why customers continue to call us for their septic tank pump needs:
We're a locally owned and operated septic tank service company, proudly serving our community.
We're a licensed septic installer in Connecticut (License #6183).
Our rates are competitive and affordable.
Emergency appointments are available—contact us today at 860-345-2590!
---
Areas Served
Proudly providing septic tank services to the following areas:
Higganum, CT
Haddam, CT
East Haddam, CT
Moodus, CT
East Hampton, CT
Portland, CT
Durham, CT
Middlefield, CT
Middletown, CT
Killingworth, CT
Deep River, CT
Chester, CT
Middlesex County, CT