Reviews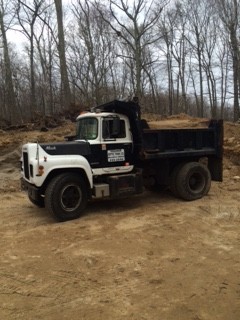 June 11, 2018
Marissa Lehmacher
"Knowledgeable, dependable, honest, friendly. These are just a few of the words that come to mind to describe Higganum Septic. We've used them for inspections, pump outs, clogged filters, and new risers. John is quick to respond and always a pleasure to work with. We highly recommend this company."
John and Willie Were Great!
"Used them for a pump-out and tank inspection when purchasing a home. John and Willie were great - Explained how the entire tank and field was set up, and showed me everything they did. Thanks guys!"
Realtor and customer
"Great reliable honest company bill originally installed my septic at my house in 1987 fast courteous service very dependable"
Amazing!
"I had the pleasure of meeting John when he inspected my septic tank for the purchase of my new home. He was nice enough to explain how the system worked and took the time to make sure that all questions that I had were answered. Being that I am new to the Higganum/Haddam area, he even offered to assist with any suggestions for places to go, things to do and eat. I definitely recommend this company for all your servicing needs. Thank you John!!! 5 STAR SERVICE!"
Honest, Reliable and Professional
"Honest, reliable, professional as well as a pleasure to work with. They are quick to respond and very reasonable in their charges."